Kessel spring 2001 – 2011  
Cave is located nearby Hallstatt lake, under the northern slopes of the Dachstein. At intense rains and melting glaciers spring take away a water from the eastern part of the cave system Hirlatz. Hirlatz with its more then 100 km of tunnels (2014) is currently 24th longest cave system of the world. In the past various groups of cave divers try to penetrate through this spring to dry part of Hirlatz cave called Hirschaulabyrinth.
I started to dive here since 2001. The possibility of further continuation of the exploring forced me to overcome the work associated with each transport of equipment through dry part between the first and second siphon. After two years of continuous work, also with a few friends, 14th December 2003 i succesfully dived through a second siphon into the inner part of dry cave Hirlatz. On the wall above the final lake stay old rope loop, which left here by Austrian cavers when discovery this dry part at 1992.I was here in the next few years several more times, for the purpose of mapping and make video documentation. We have also try with friends the possibility of further diving in a small siphon nearby in Hirschaulabyrinth at 2011.
By diving through Kessel Siphon was discovered a second entrance to the cave Hirlatz and extended its overall length about 550 meters, and depth about 64 meters more.Length of the second siphon is 480 meters, the maximum depth of -64 m. Water temperature is ca 5-6 ° C.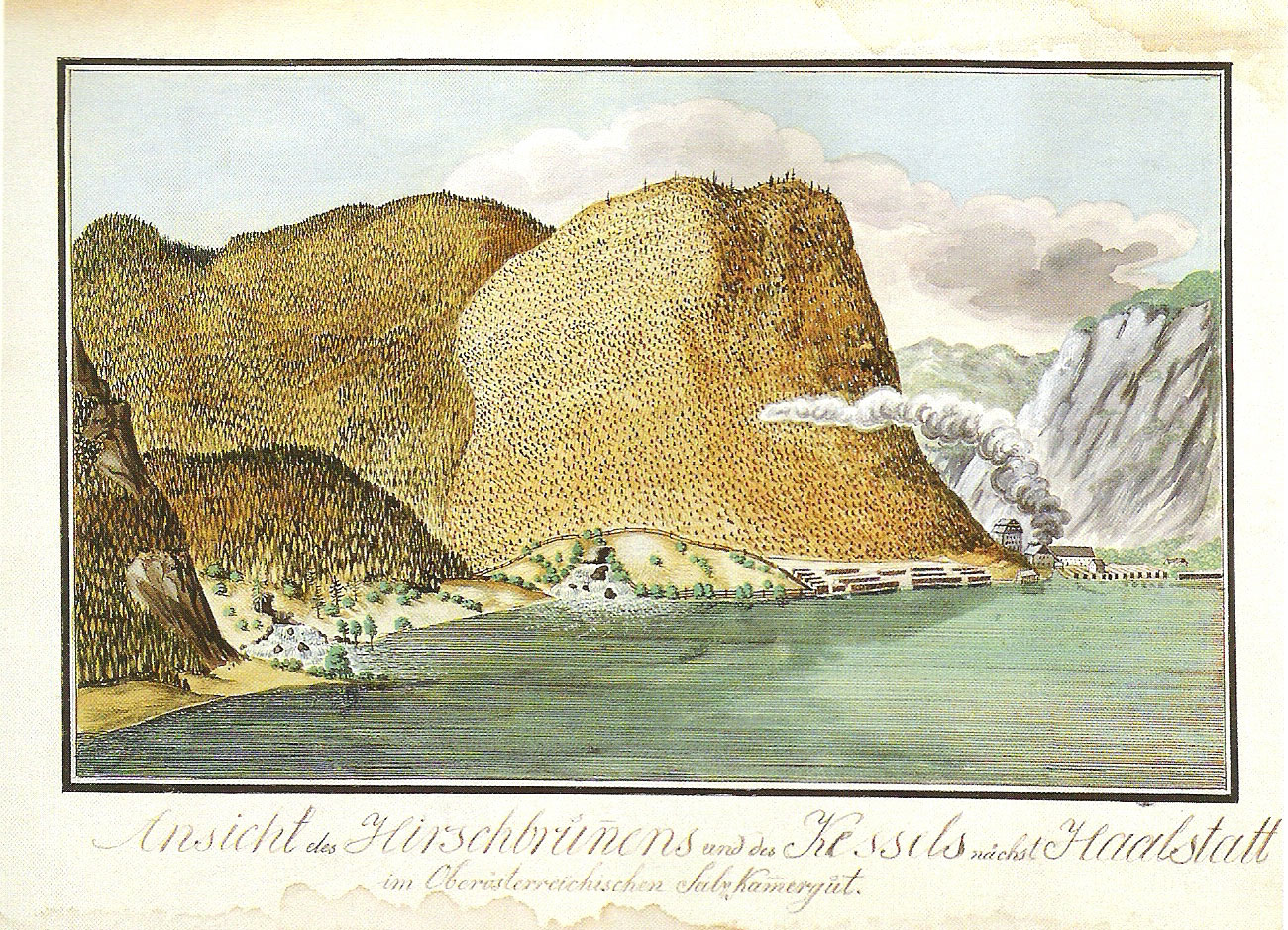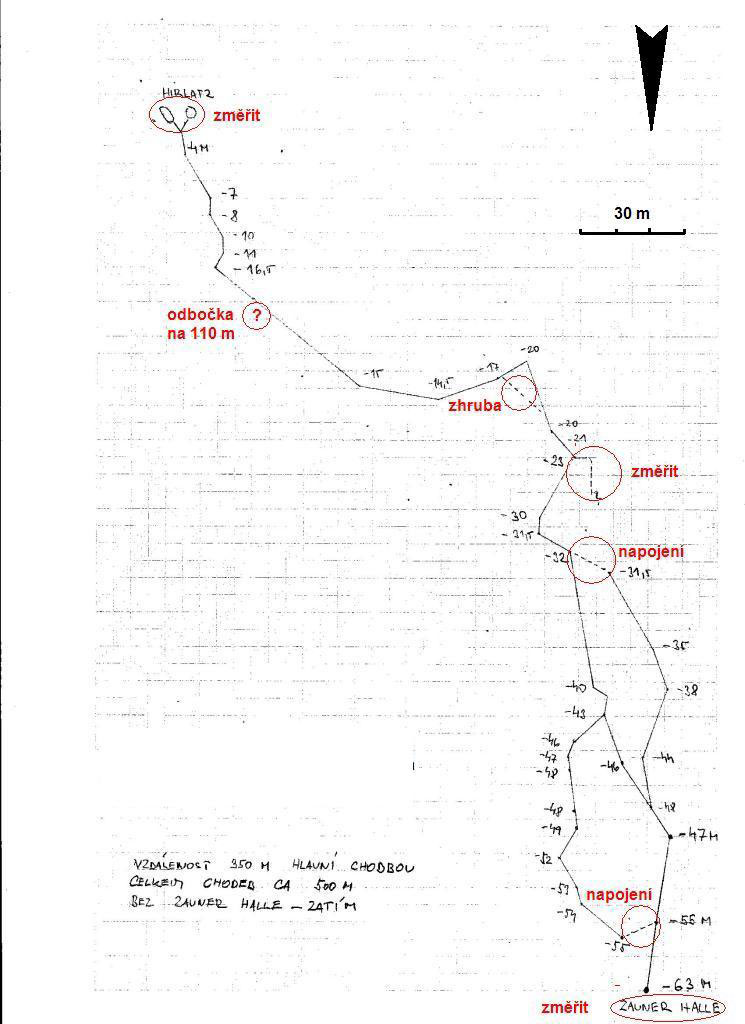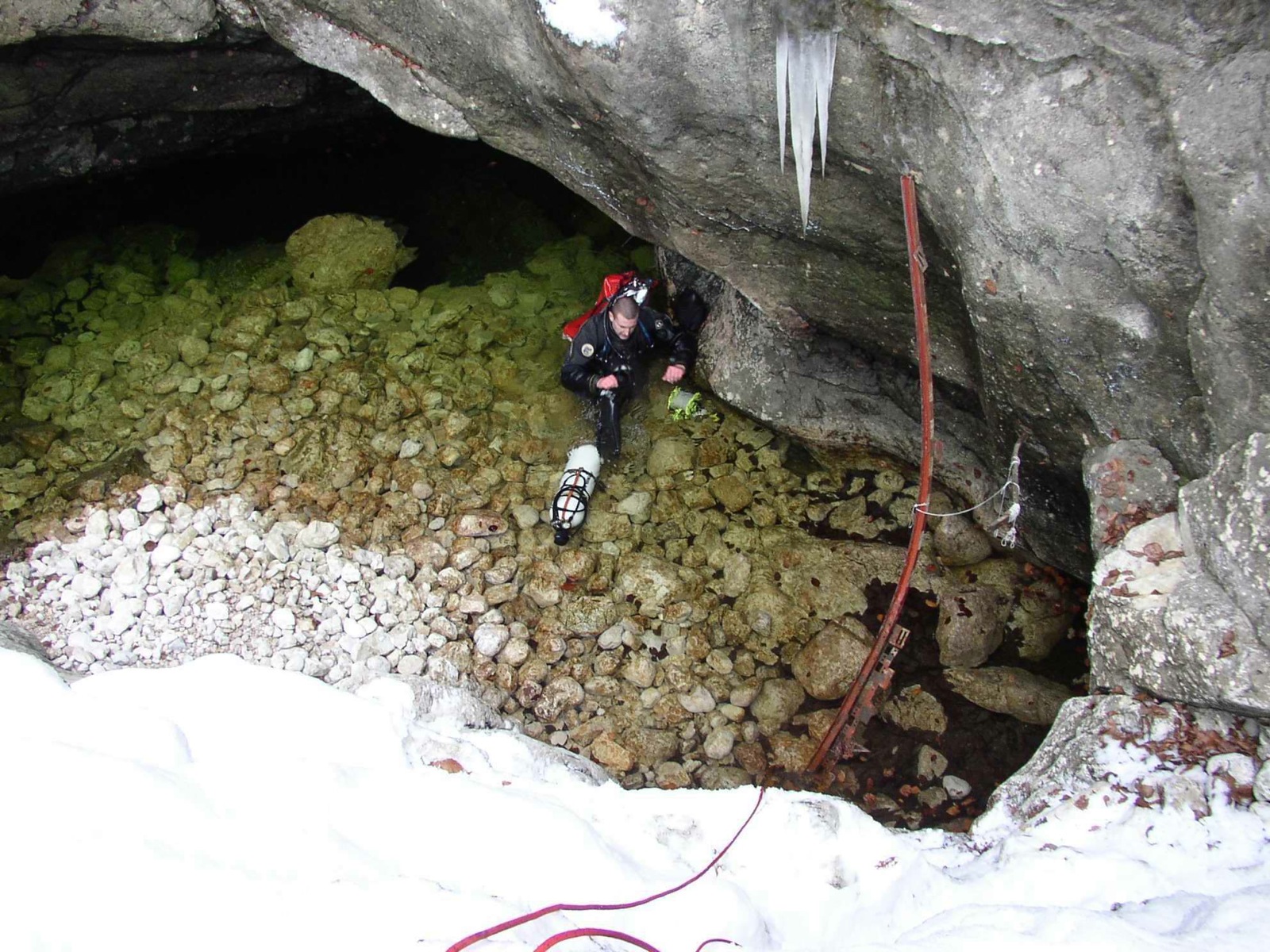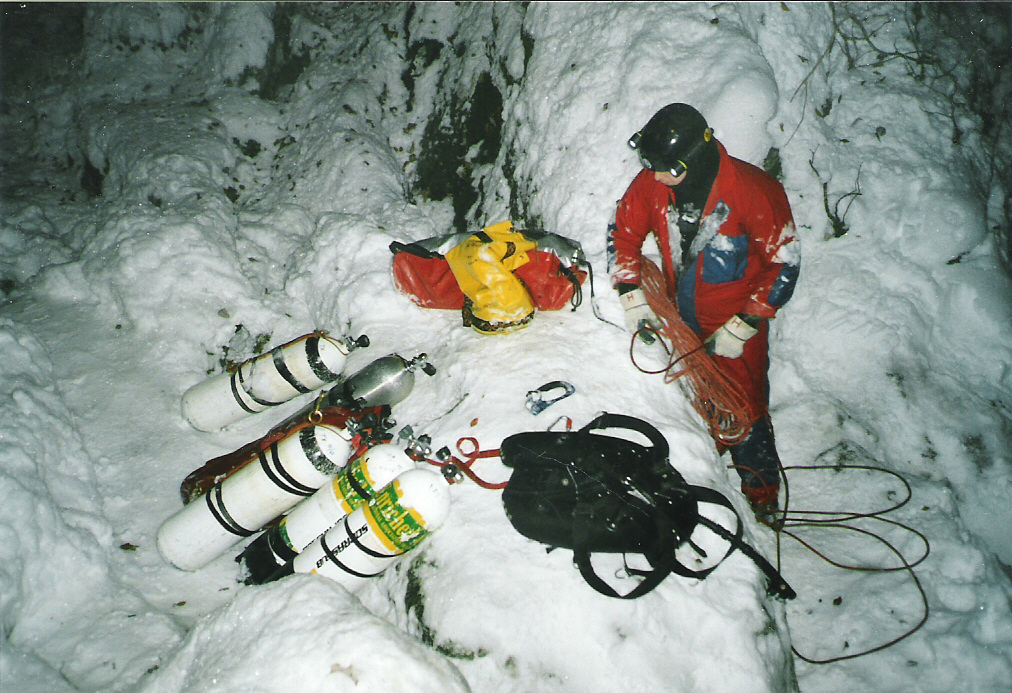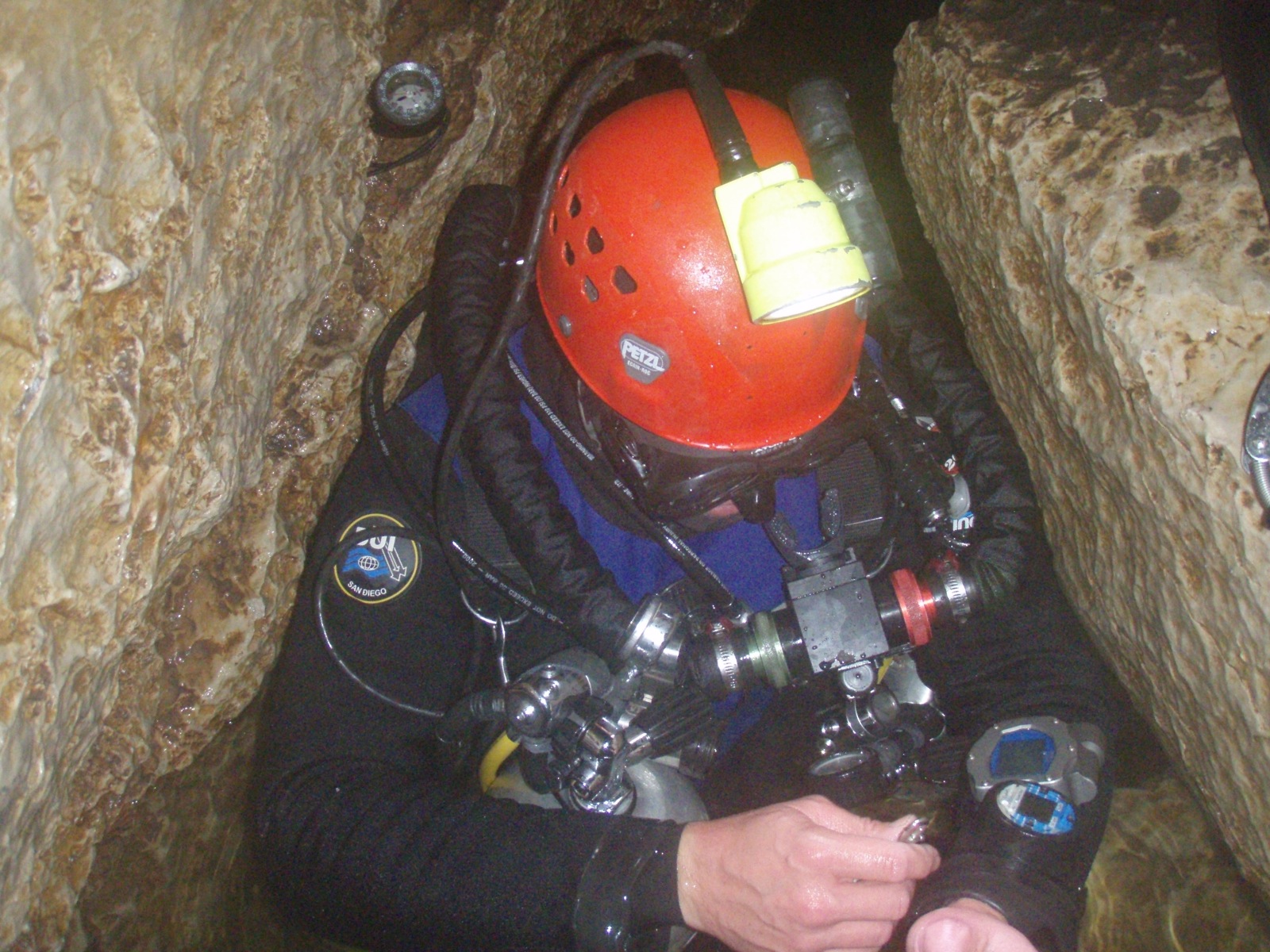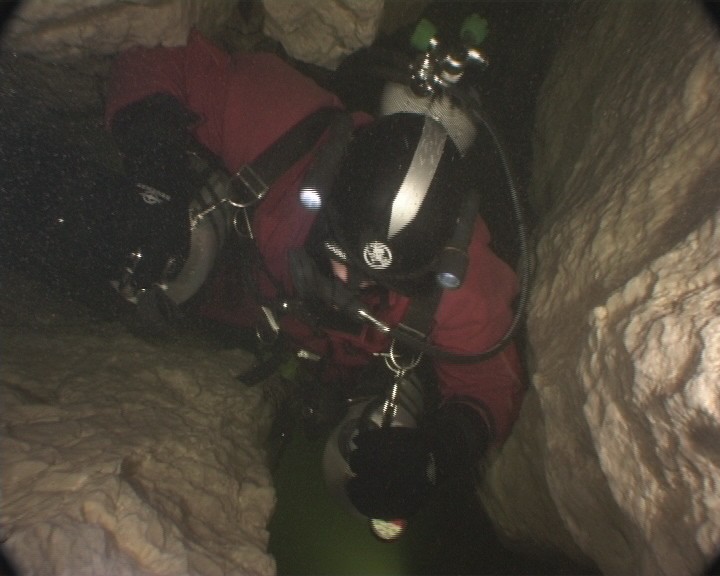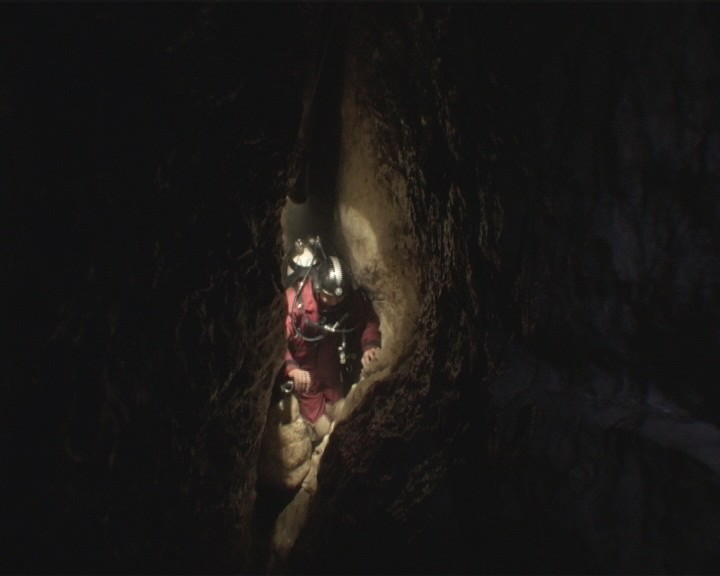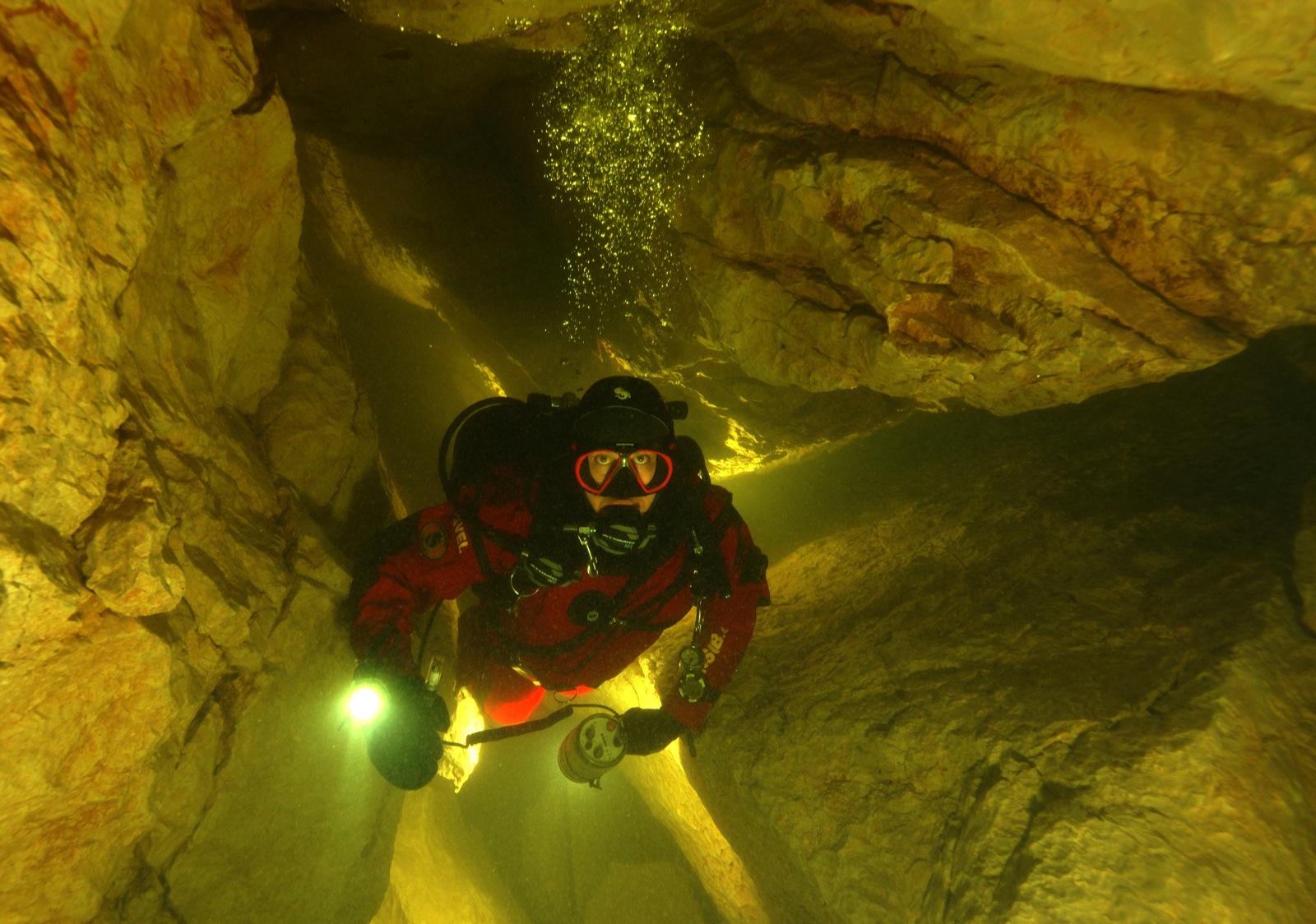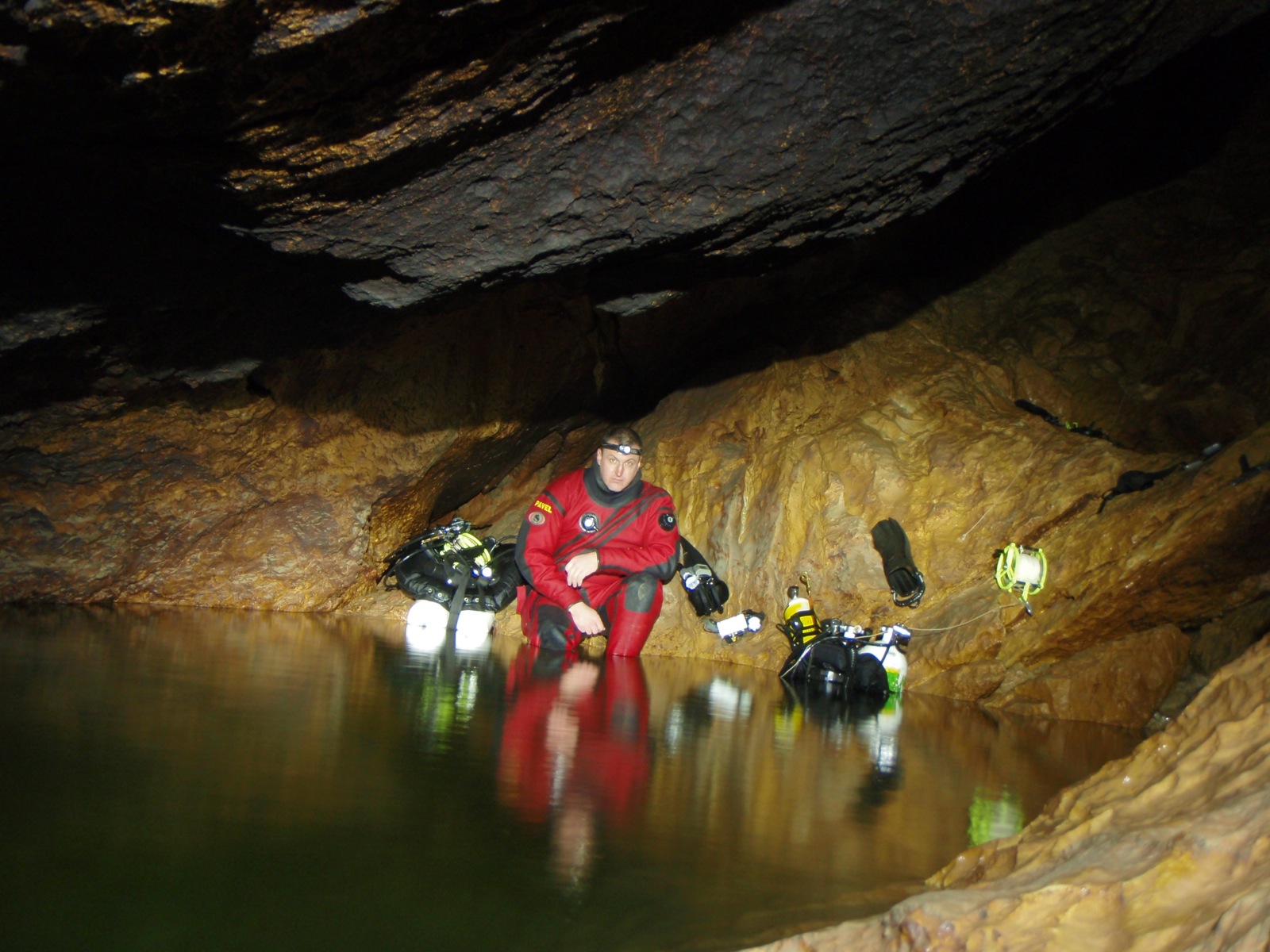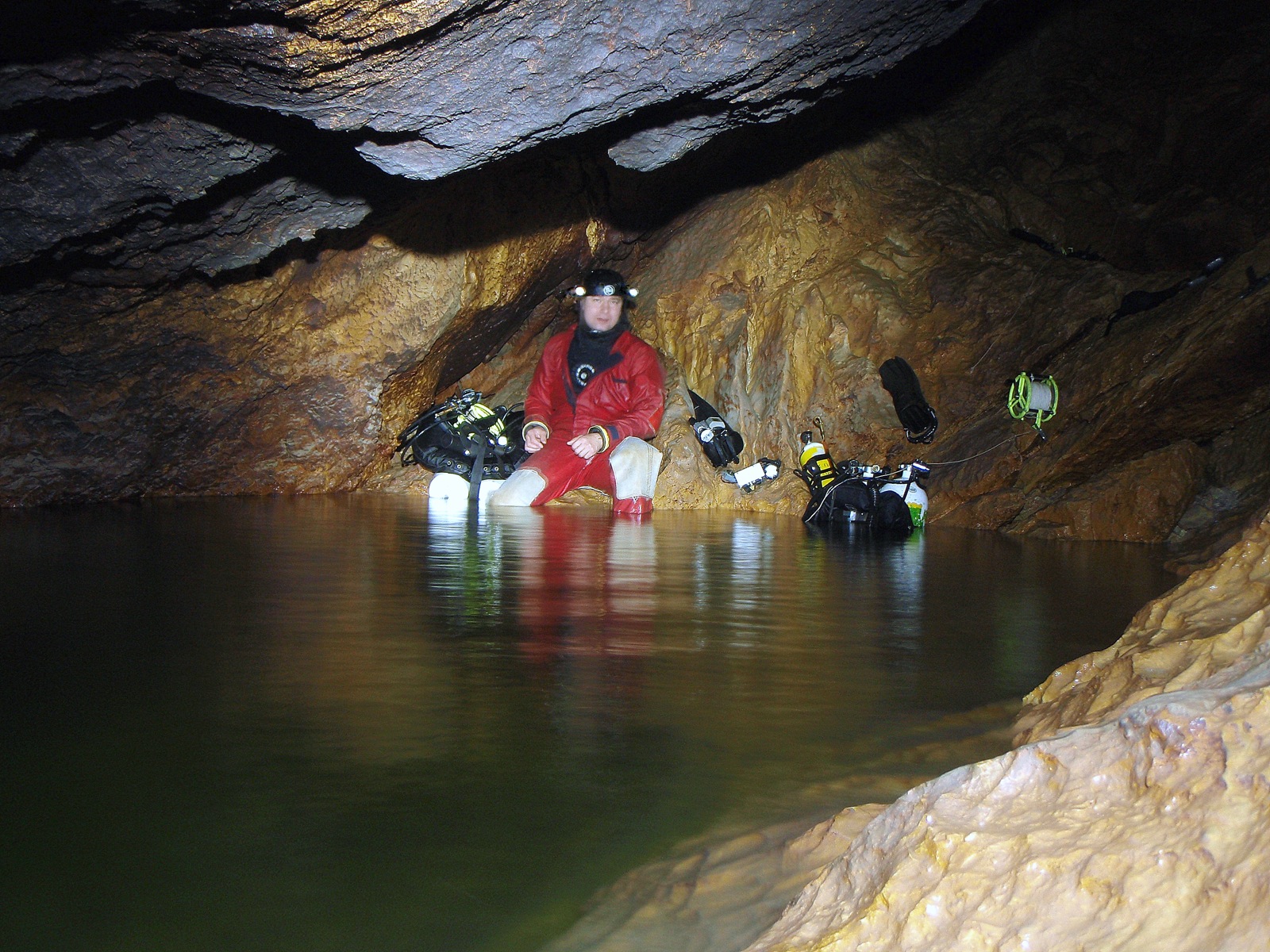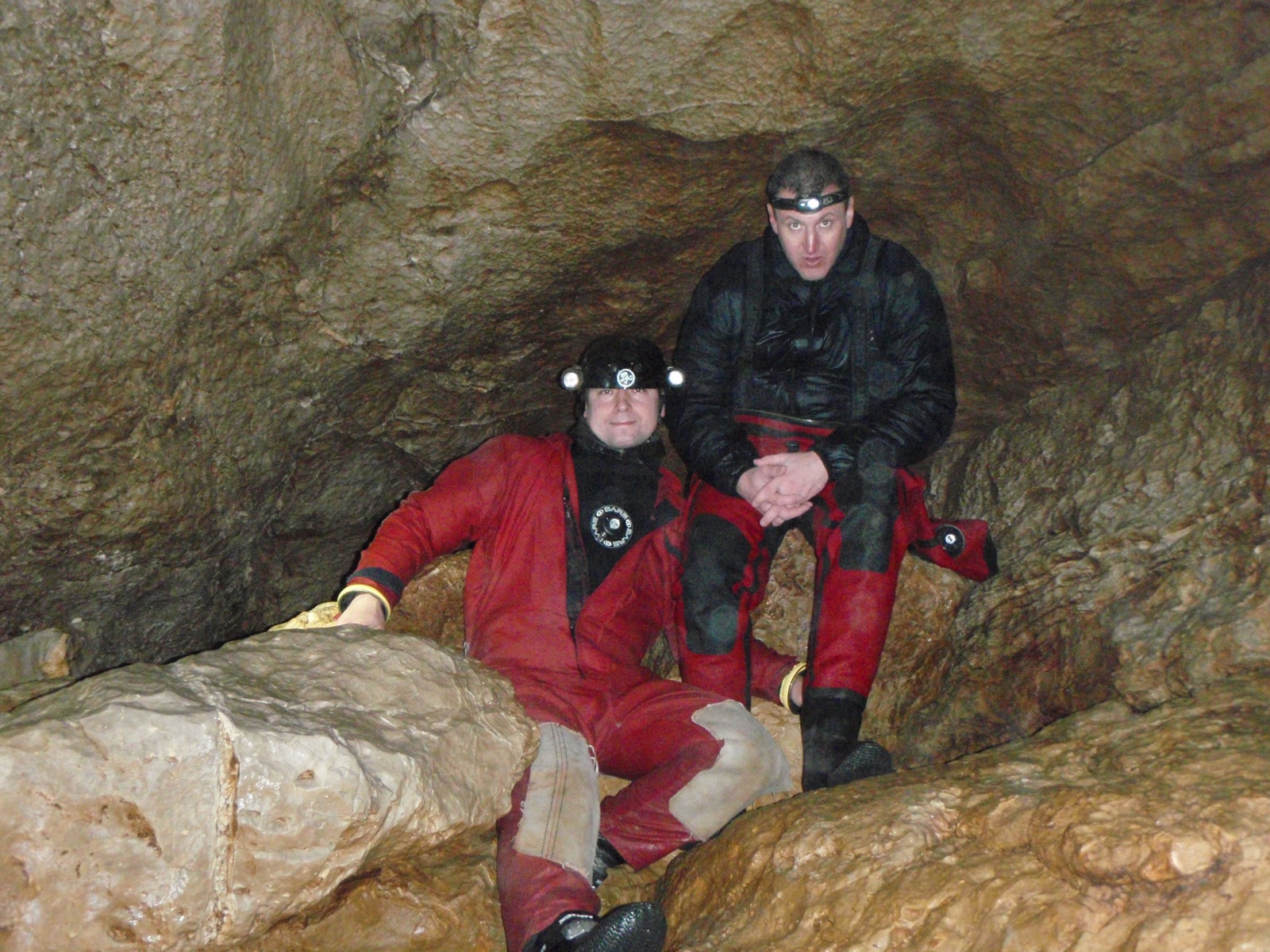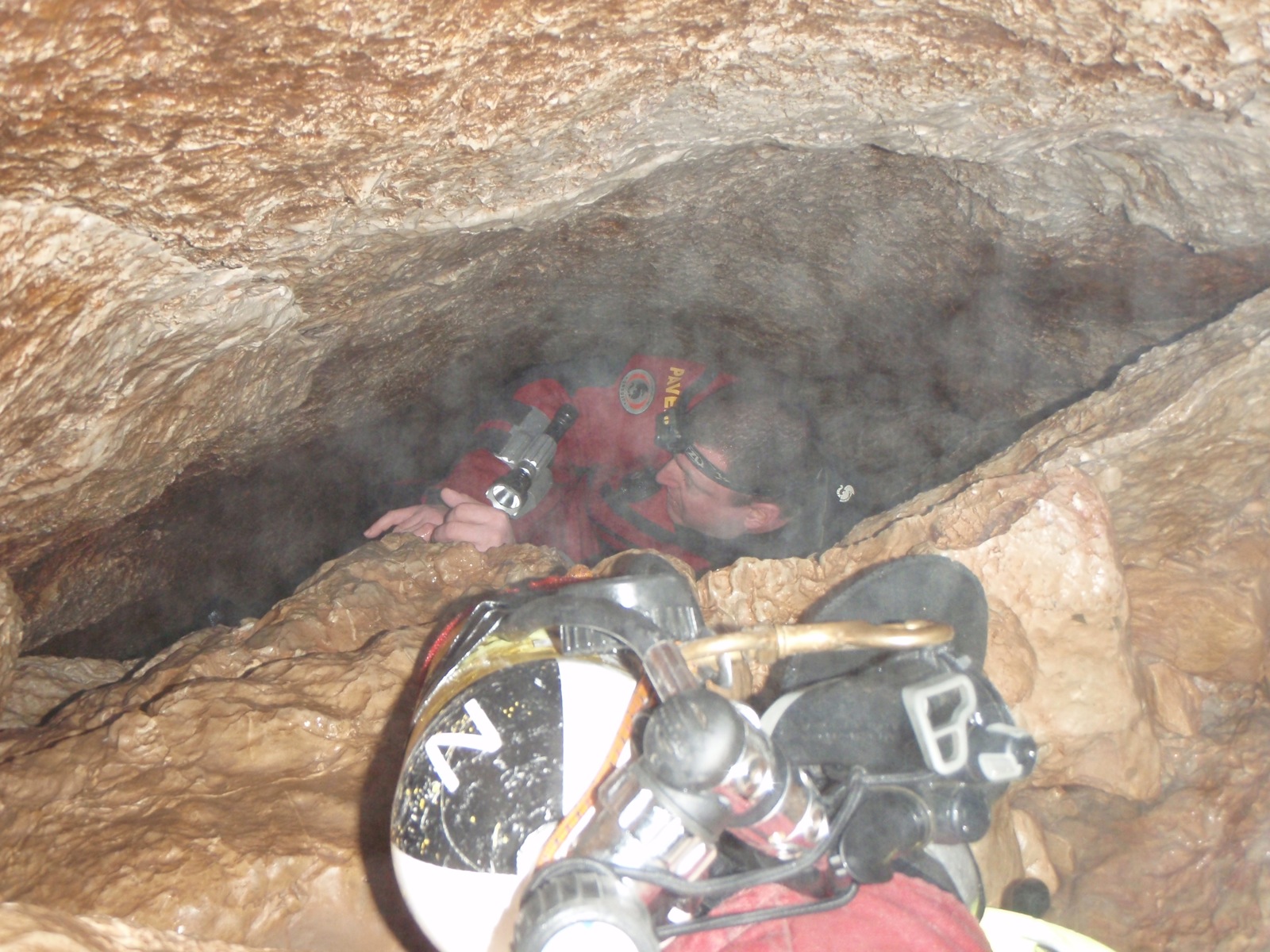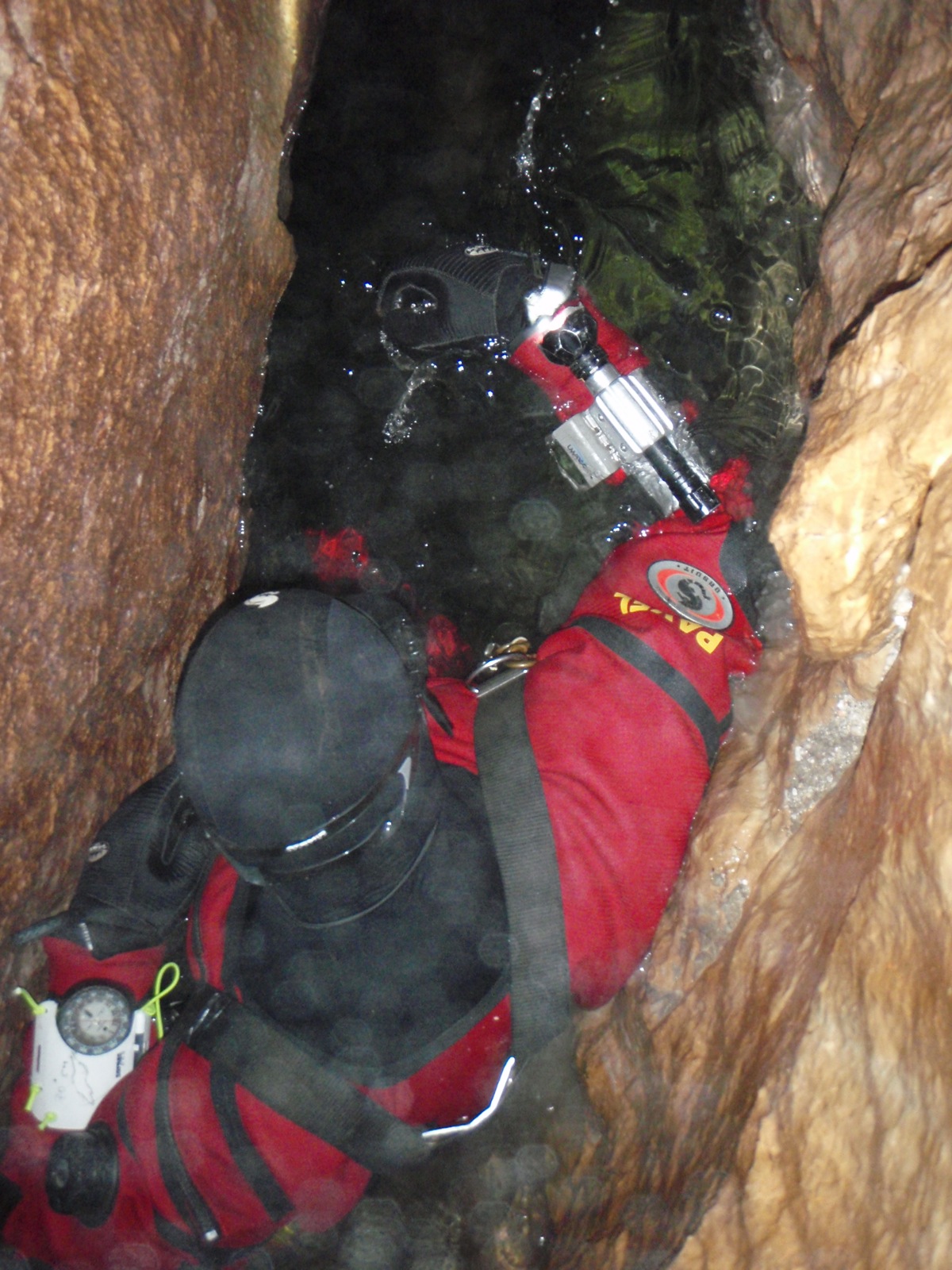 MEDIA :